Aircraft Scheduling
---
Drag & Drop calendar will easily keep your schedules up to date and notify customers & CFIs of any changes. The daily schedule can even be projected on a flat screen TV.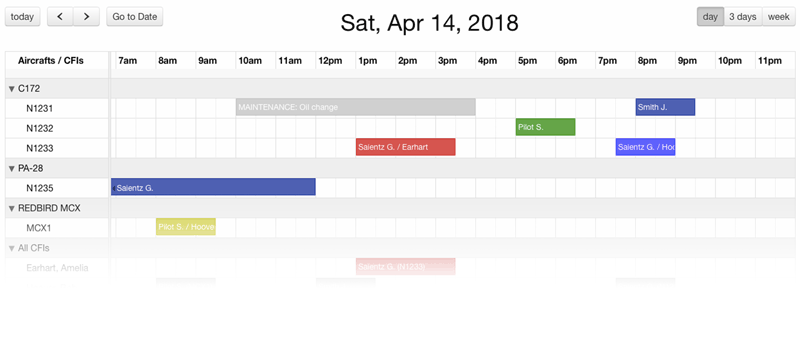 ---
Student and Pilot Records
---
Easily keep records up to date. Get notifications of medical exam expirations and quickly access flight history, billing, and customer balances.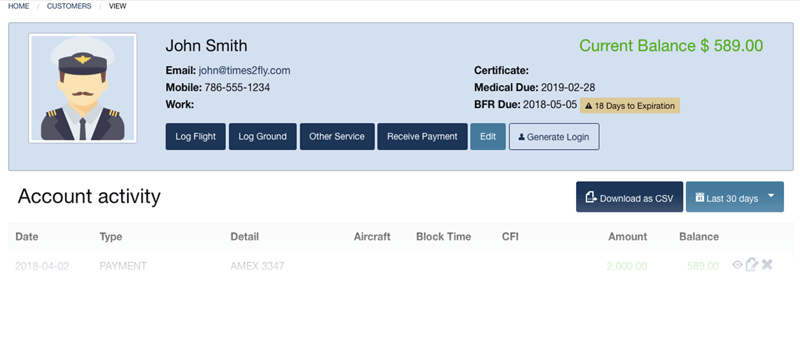 ---
Training Packages
---
Customize training packages with fixed pricing and sell bulk hours ahead of time. Easily track your customers evolution.
---
Reports
---
Easily sort reports by flight activity, customer, aircraft or CFI. Share your files by exporting to Excel.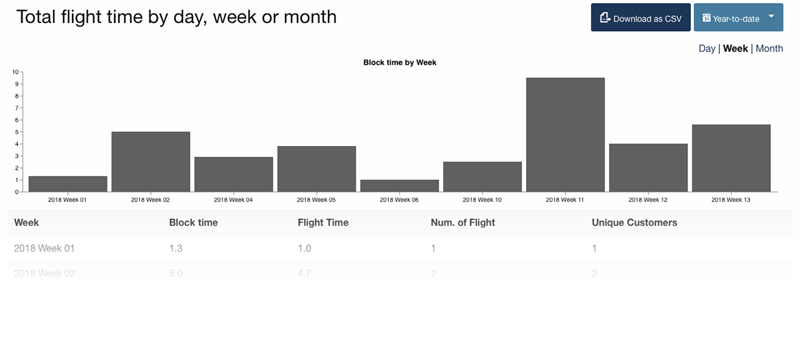 ---
Maintenance
---
Stay on top of maintenance schedules and receive notifications for your annual, 50 or 100 hour inspections.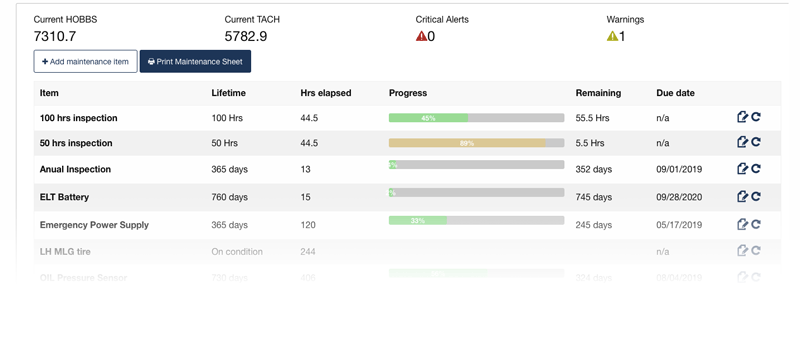 ---
Customer Login
---
CFIs and Customers can easily check schedules and account customers.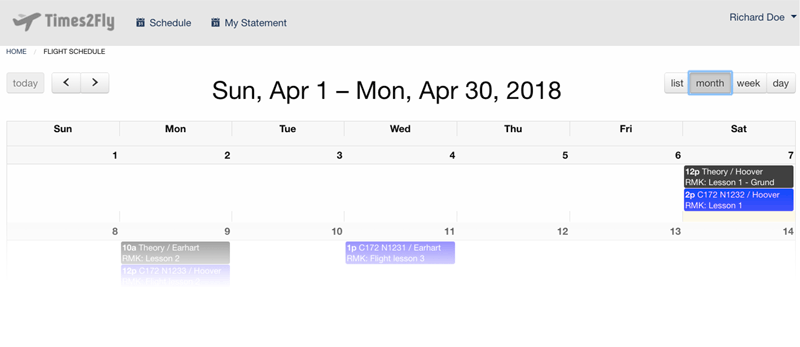 ---
Expense Tracking
---
Itemize all expenses such as fuel, oil, rent and utilities. Quickly create Cash Flow Reports and P&L Statements.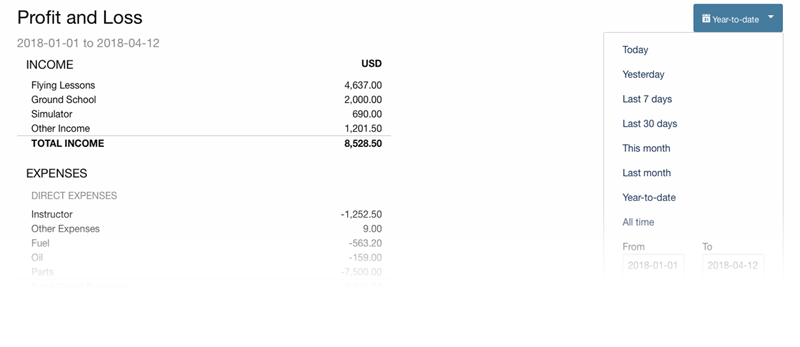 ---