Aircraft Scheduling
---
Drag & Drop calendar to easily set and maintain your schedule up to date. Notify your customers and CFIs every time schedule changes. You can even project the daily schedule in a flat screen TV.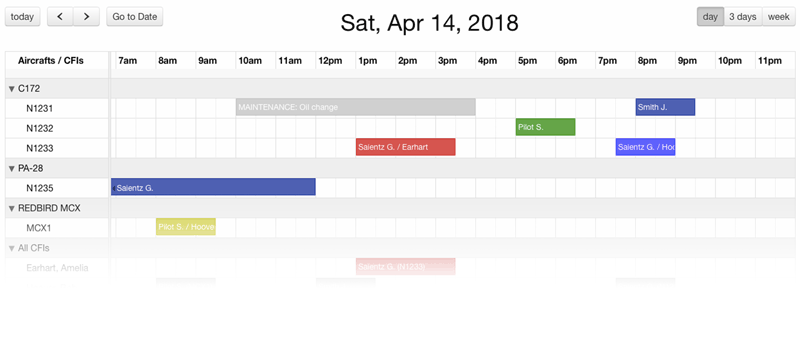 ---
Student and Pilot's records
---
Keep record of pilots and students up to date. Get notified of medical exams expiration. Keep track of flights, payments and customer balances.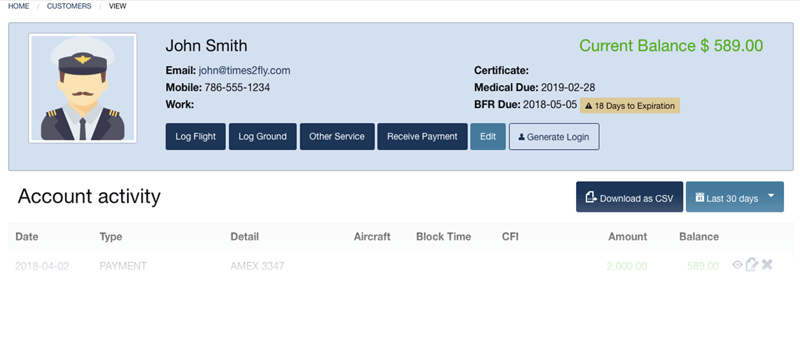 ---
Reports
---
Get detailed reports of flight activity by customer, aircraft or CFI. You can also export any of the reports to Excel.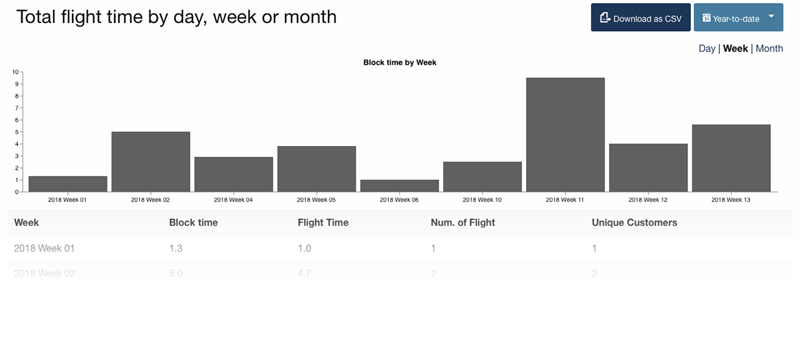 ---
Maintenance
---
Keep track of maintenance events and get notified before your annual, 50 or 100-hour inspections.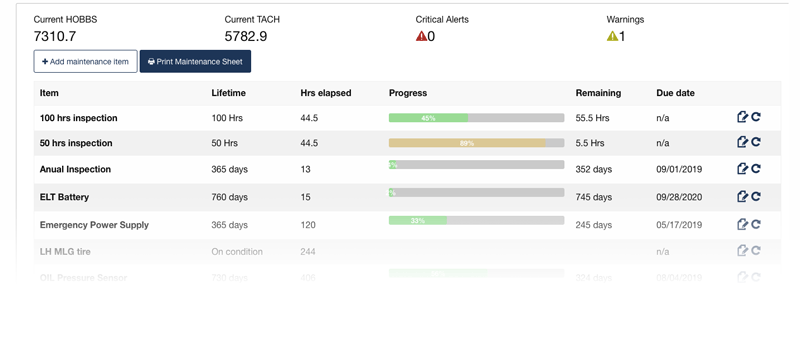 ---
Customer's Login
---
Let your customers and CFIs login into the system and check their own schedule and current account statement.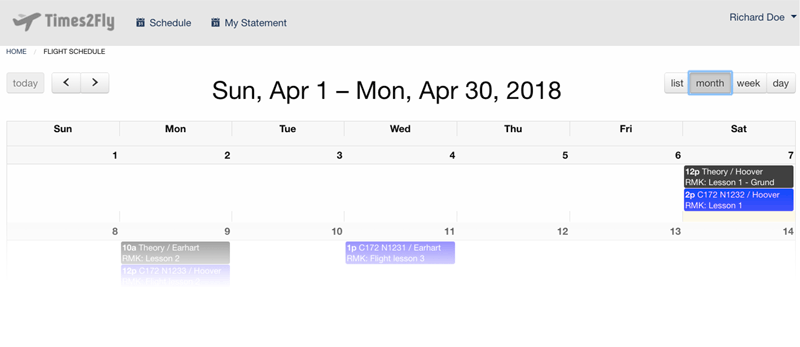 ---
Expense tracking
---
Register your fuel, oil, rent, utilities and any other expenses and get detailed reports of your cash flow or profits & loss with the click of a button.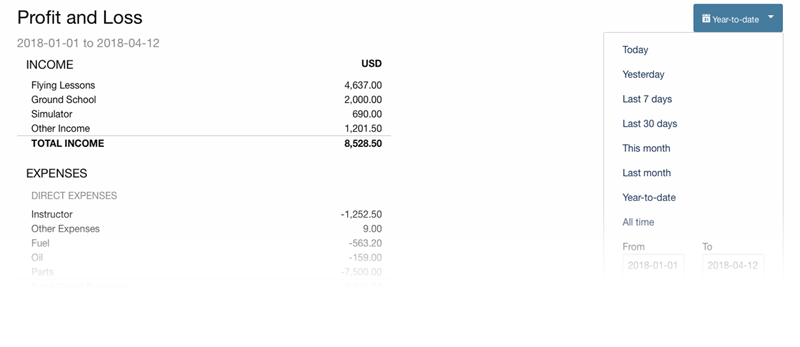 ---